Correction to: Soil respiration patterns and rates at three Taiwanese forest plantations: dependence on elevation, temperature, precipitation, and litterfall
Botanical Studies
An International Journal
2017
58:60
Received: 6 December 2017
Accepted: 6 December 2017
Published: 12 December 2017
Unfortunately, the original article (Huang et al.
2017
) contained some errors. Figure 4 displayed incorrectly. The correct Fig.
4
can be found below: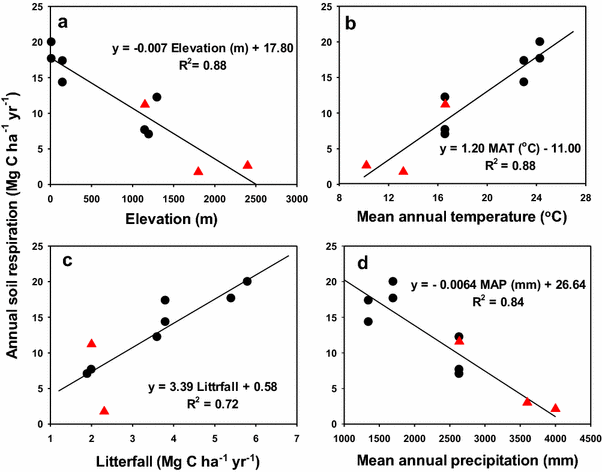 Publisher's Note
Springer Nature remains neutral with regard to jurisdictional claims in published maps and institutional affiliations.
Open AccessThis article is distributed under the terms of the Creative Commons Attribution 4.0 International License (http://creativecommons.org/licenses/by/4.0/), which permits unrestricted use, distribution, and reproduction in any medium, provided you give appropriate credit to the original author(s) and the source, provide a link to the Creative Commons license, and indicate if changes were made.
(1)
School of Forestry and Resource Conservation, National Taiwan University, Taipei, 106, Taiwan
(2)
Institute of Forest Research RAI SR, Krasnoyarsk, 660036, Russia